KCS container ship in sea state 7.

01 December 2015 - 04 December 2015
Shanghai New International Expo Centre - Shanghai, China
Marintec China has become one of the most recognized maritime trade shows in Asia. It is an international marketplace with exhibitors showing their latest marine, ship design, offshore engineering and port technology and an important meeting place for the maritime industry professionals. FLOWTECH has participate in the exhibition on a regular basis since 2005 and it has become an important event for demonstrating the latest developments of SHIPFLOW to the visitors and to meet with our customers.
Welcome to visit us at the Swedish Pavilion, hall N1, stand no. N1H01.
Read more about the Maritime Conference and Exhibition at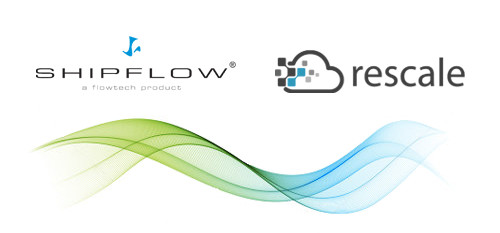 SHIPFLOW users can now perform simulations on the Rescale cloud high performance computing (HPC) platform. This gives users the ability to immediately scale up their computer resources during computation intensive periods. Smaller organizations will also find it beneficial to use an agile, pay-on-demand pricing model that allows them to compete in the engineering and science markets without having the large capital expense of building out an internal cluster.