SHIPFLOW training at CIFT in Cochin from april 15 to 18.
This year we are arranging a four days Training Course in collaboration with CIFT in Cochin and there are plenty of new topics in the training due to recent developments to the SHIPFLOW Software Package.
Topics that will be covered are:
XPAN Potential Flow computing wave resistance.
XBOUND Boundary Layer computing viscous resistance.
XCHAP RANS computations for pressure and viscous resistance without free surface.
XCHAP RANS computations for total resistance using viscous free surface (new).
Pre processing and using SHIPFLOW Design for optimisation.
Post processing results from computations using SHIPFLOW Design (new)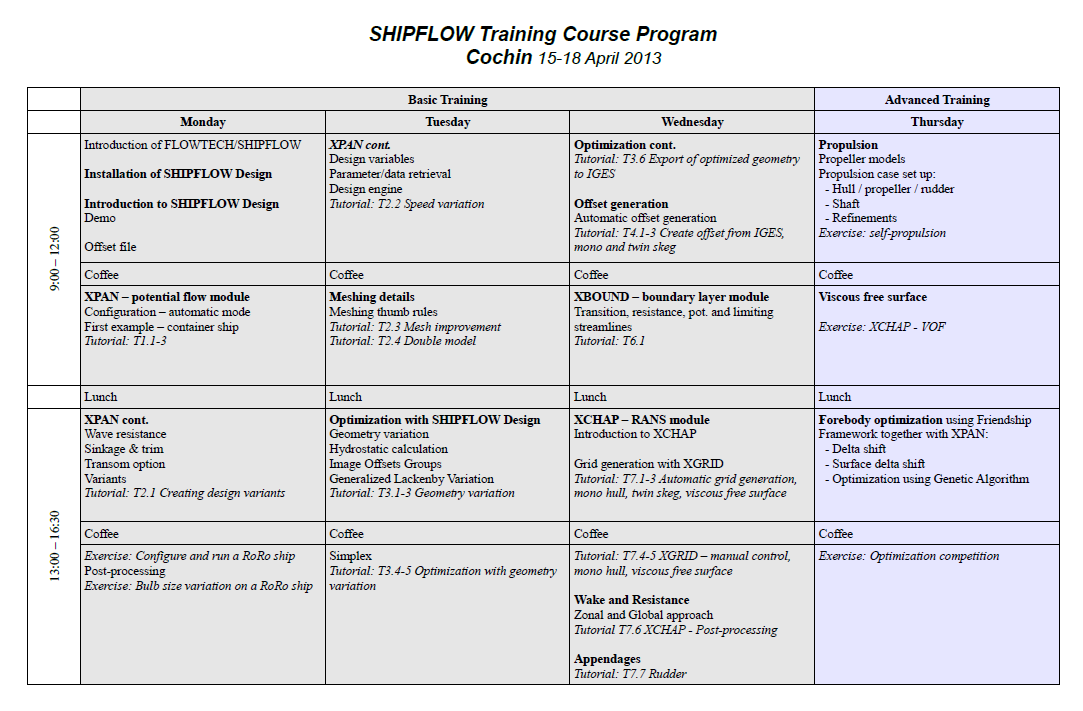 The latest developments of SHIPFLOW are since December in a beta testing phase which means they will be made available for the training in Cochin. In this release we have included a Volume of Fluid Viscous Free Surface RANS Solver. We will also be using our further developed SHIPFLOW Design which now takes care of the complete pre and post processing. (This makes spost obsolete and spost will not included in future releases.)
More details on the the training and the local arrangements will soon be available.
Please let us know who will attend from your company, giving the name, e-mail address and mobile number.
To register please e-mail info@flowtech.se