Friendship Systems -- Software Partner

Flowtech has a long term collaboration with Friendship Systems. Friendship Systems concentrate their efforts on developing CAESES a CAE/CAD tool for design and optimization. There is an excellent and seamless integration between CAESES and SHIPFLOW. They also provide us with the slimmed version SHIPFLOW Design, which is a subset of CAESES.
Both companies act as resellers of each others software.
Chalmers Technical University -- Research Partner

The SHIPFLOW software is a commercialisation of research CFD code from Chalmers Technical University. This research is continuously ongoing and will keep providing new major implementations in SHIPFLOW.
SSPA -- Collaboration Partner

Flowtech and SSPA collaborate on various research and development projects, internally or government funded. We also work together with outside customers on development projects encompassing CFD and model testing.
On-Demand Cloud service

SHIPFLOW users can now perform simulations on the Rescale cloud high performance computing (HPC) platform.
Web: www.rescale.com
Email: info@rescale.com
Tel: +1-855-737-2253
Resellers:
ASEAN: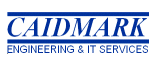 Caidmark Sdn Bhd
Email: csb@caidmark.com.my
Tel: +603 - 7729 9390 Fax: +603 - 7727 9804
China:

Nanjing Tianfu Software Co.,Ltd
Information: info@njtf.cn
Tel.:+86-25-57928188
India:

Aryatech Marine & Offshore Services Pvt Ltd.
Address: E-36 Hauz Khas, New Delhi 110016, India
Contact: Tarun Rewari
Tel: +91-11-46018012/03
E-mail: info@aryatech.net
Web: www.aryatech.net
Japan:

Sumitomo Heavy Industries Marine&Engineering Co., Ltd.:
Contact: Tel: + 81 3 6737 2620, Fax: + 81 3 6866 5169
Middle East:

Aryatech Engineering Consultants FZE
Address: P.O. Box 16111, Ras Al Khaimah, UA
Contact: Tarun Rewari
Tel: +971 50 6519248
E-mail: info@aryatech.net
Web: www.aryatech.net