Workshop and training
Shanghai, China April 18-20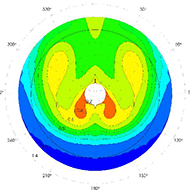 FLOWTECH International arrange a workshop on ship performance optimization in Shanghai on April 20. It's preceded by a two days SHIPFLOW training course on April 18-19. Below follows further information about the content and how to register.
Workshop on ship performance
In this workshop we will demonstrate how Computational Fluid Dynamics (CFD) can be used to optimize the ship performance. The first part of the workshop will cover computation of ship motions and added resistance in waves, and the second part will cover automatic shape optimization for minimum delivered power. The presenters will show examples of these applications and discuss how it can be implemented in the design process using the new efficient techniques in SHIPFLOW 6.
Participation in the workshop is free but registration is required. The number of seats are limited.
This is an informative session you do not want to miss.
Workshop Program
10:00 – 12:00. Section I. Seakeeping

An introduction to seakeeping and SHIPFLOW MOTIONS theory and numerical method
Validations and examples on calm water, regular and irregular wave applications



12:00 – 13:00. Lunch


13:00 – 15:00. Section II. Performance optimization

An introduction to performance optimization with SHIPFLOW 6.
Application examples:

Automatic shape optimizations for minimum delivered power.
Effects of resistance and propeller efficiency.
Scale effects.
Propeller geometry.
Energy Saving Devices.



15:00. Q&A session for SHIPFLOW users
SHIPFLOW TRAINING COURSE
Shanghai, April 18-19
The two day training gives an introduction to the SHIPFLOW system. It will cover all parts of SHIPFLOW from the basic potential flow method XPAN and the RANS solver XCHAP. The new flow solver MOTIONS for ship motion in waves will also be covered.
This training is suitable for you who are new to the SHIPFLOW system or for those that wants a systematic presentation of the complete system.
The training contains presentation by FLOWTECH staff and hands-on exercises.
Training Program
Day 1. Monday April 18
09:30 – 12:00. Overview
12:00 - 13:00. Lunch
13:00 - 16:00. Geometry and XPAN
Day 2. Tuesday April 19
09:30 – 12:00. MOTIONS
12:00 - 13:00. Lunch
13:00 - 16:00. XCHAP
A computer with Windows 64-bit operating system is required to run the exercises during the training.
The training is included in the SHIPFLOW maintenance and support program. This means maximum two people free of charge per license which has valid maintenance and support. The training course fee for participants that are not part of our maintenance and support program is 8 000 SEK.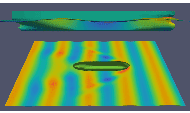 Date and Location
Training: April 18-19
Workshop: Wednesday April 20, 2016
Haoran education centre at Shanghai Jiaotong University
Registration
E-mail: info@flowtech.se
Register to the e-mail address above no later than Monday April 11. Include name, organization, e-mail address and phone number of the participants with the registration. The number of seats are limited.
Information
Max Lai / Soyotec (树优)
E-mail: lyy@soyotec.net
Mobile: 010-62132969

Presenters
From FLOWTECH International:
Leif Broberg / Managing director
Michal Orych / Senior project manager